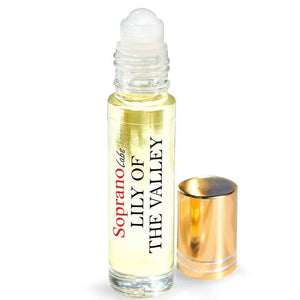 Soprano Labs
Lily of the Valley Perfume
Regular price
$18.00
$0.00
Unit price
per
Lily of the Valley Vegan Perfume Oil is a Floral Green fragrance for women. The bashful and innocent fragrance of springtime and new beginnings captures the subtle perfume and fragile beauty of the treasured English flower. Top notes: citruses, lily-of-the-valley. Middle notes: rose, jasmine. Base notes: violet, green leaf, musk. Main accords: floral, green, soapy, rose, citrus.
Handmade in Goshen, NY.
My name is Inna Los and I am the founder of SopranoLabs, a two person team, my husband Vlad and me. We know you do care about what you put on your body – and we do, too. All of our products are free of phthalates, parabens, mineral oils, and petroleum. They are also vegan, and cruelty-free. Everything here is handmade from scratch in small batches to insure the highest quality. As a passionate artist, opera singer, and addicted cosmetic formulator, I strongly believe that everything handcrafted is made from the heart with courage and instinctive intelligence. I am thrilled to share with you the results of my inspirations!
---